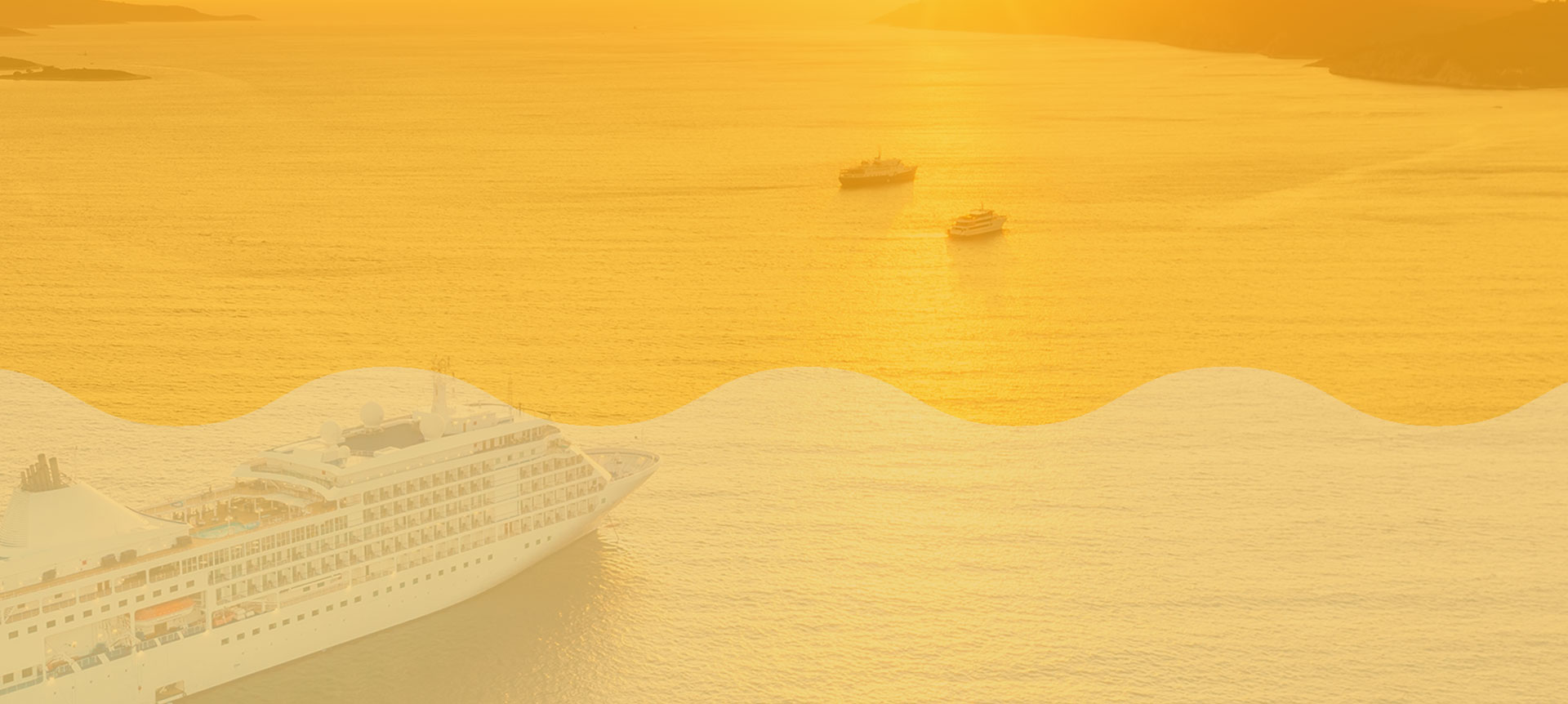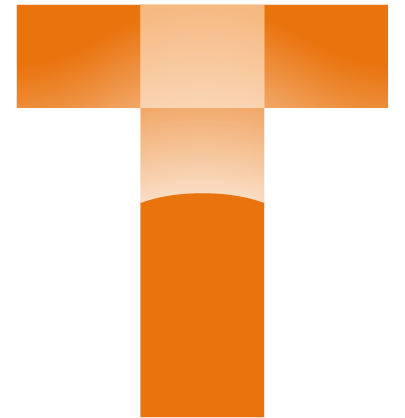 Trieste
THE MIRAMARE CASTLE PARK, A GREEN MUSEUM
Taking care of a historic park is like taking care of a work of art or a monument. But a park is made of living, fragile and changing matter, which grows, transforms and interacts with the surrounding environment.
The park of Miramare, with a surface of 22 hectares, is the result of Maximilian's long and demanding project on the rocky promontory of Grignano, which originally resembled a Karst area almost devoid of vegetation. The site was planned and arranged by Carl Junker, while for the botanical part Maximilian asks the gardener Josef Laube first and Anton Jelinek later, who was already a participant in the famous expedition of the "Novara" frigate around the world.
Large quantities of land are imported from Styria and Carinthia, and nurserymen especially from Lombardy-Venetia procure a rich variety of tree and shrub species, many of which are of non-European origin.
The works, started in the spring of 1856, are constantly followed by Massimiliano, who will not stop taking an interest in his garden even once he has settled in Mexico, from where he will send numerous plants. In the eastern area, the "woodland" arrangement prevails, following the orography of the place: trees alternating with grassy spaces, winding paths, gazebos and ponds, reproduce the romantic dictates of the English landscape garden. The south-west area, protected from the wind, welcomes geometrically arranged areas, as in the case of the Italian garden in front of the "Kaffeehaus" or the well-articulated flower beds around the marina.
The Miramare Park, which in the intentions of the client was to be an experimental station for reforestation and acclimatization of rare botanical species, is a complex both natural and artificial: in it it is still possible to breathe an atmosphere steeped in meanings closely linked to life of Maximilian, and at the same time perceive the relationship with nature that is typical of an era. In the park, the following should be noted in particular: the sculptures produced by the Berlin firm Moritz Geiss; the greenhouses, with windows that open into the original iron structure; the "Swiss house" on the edge of "Swan Lake"; the small square with the cannons donated by Leopoldo I, king of the Belgians; the chapel of San Canciano with a crucifix carved with the wood of the "Novara" frigate, dedicated in 1900 to Maximilian by his brother Ludovico Vittore.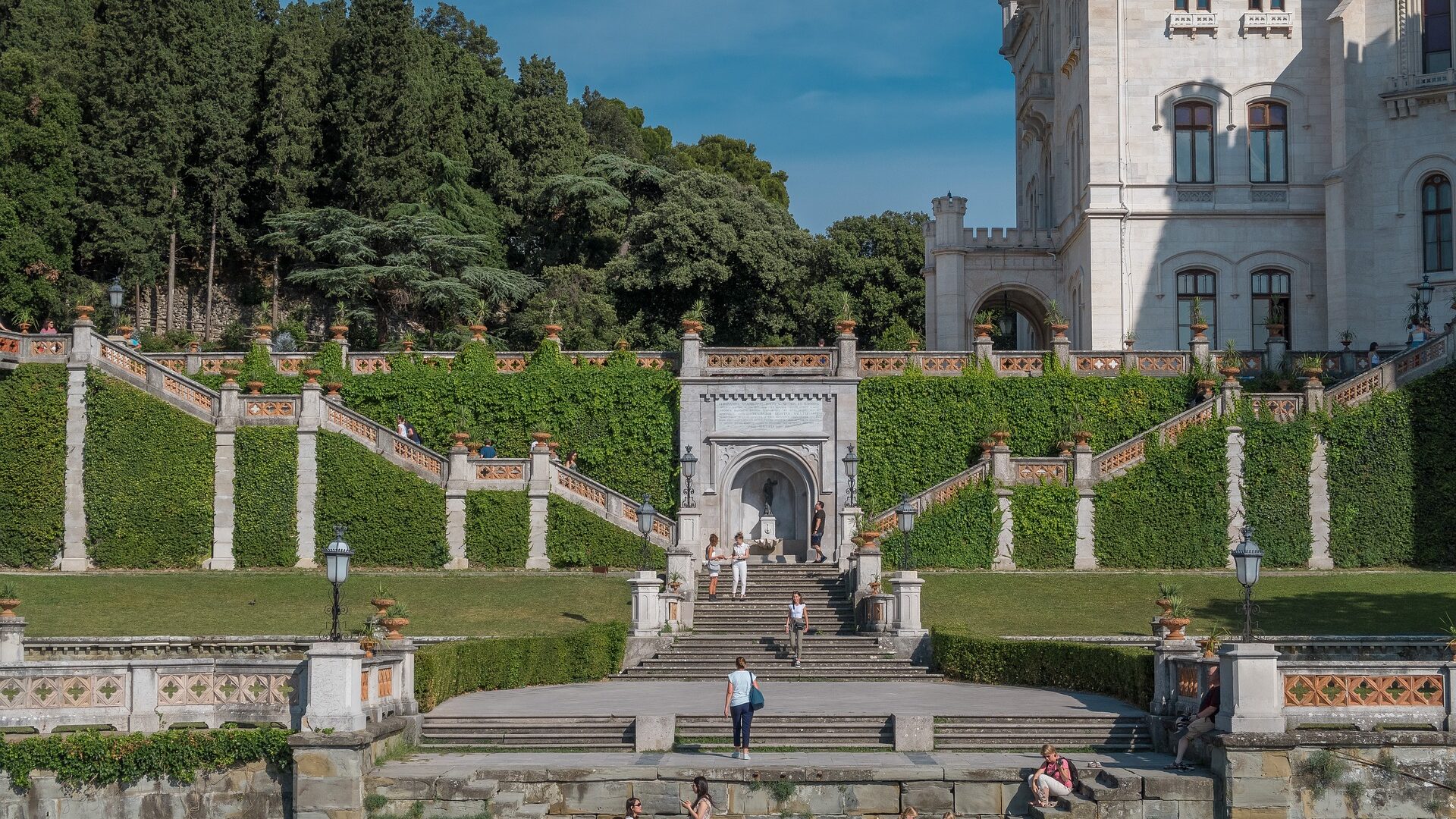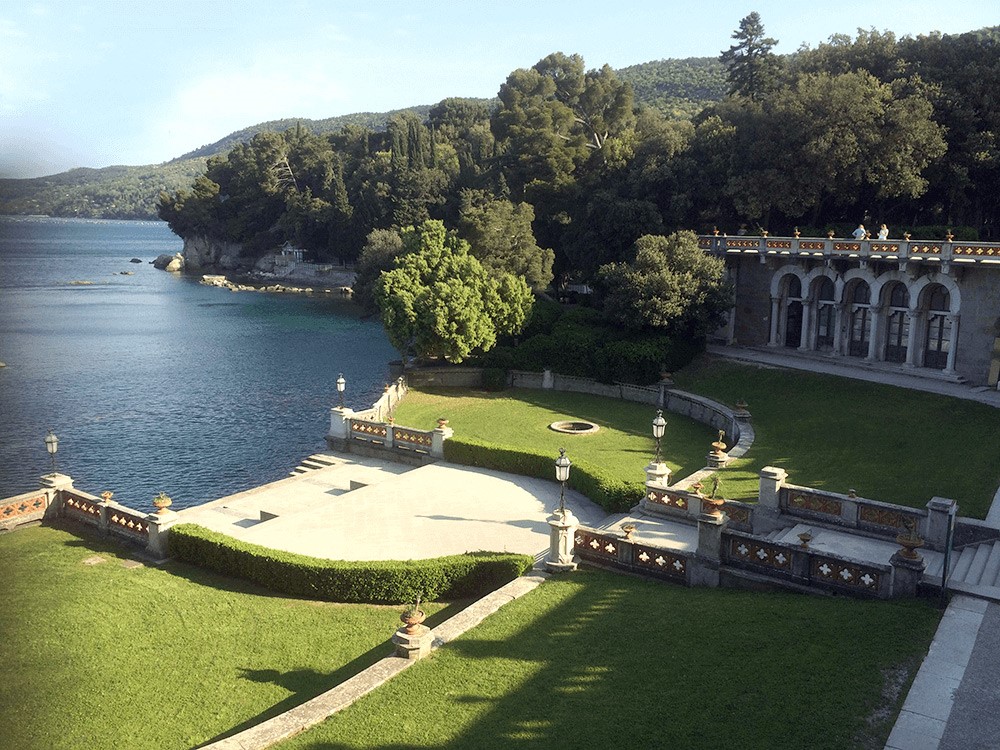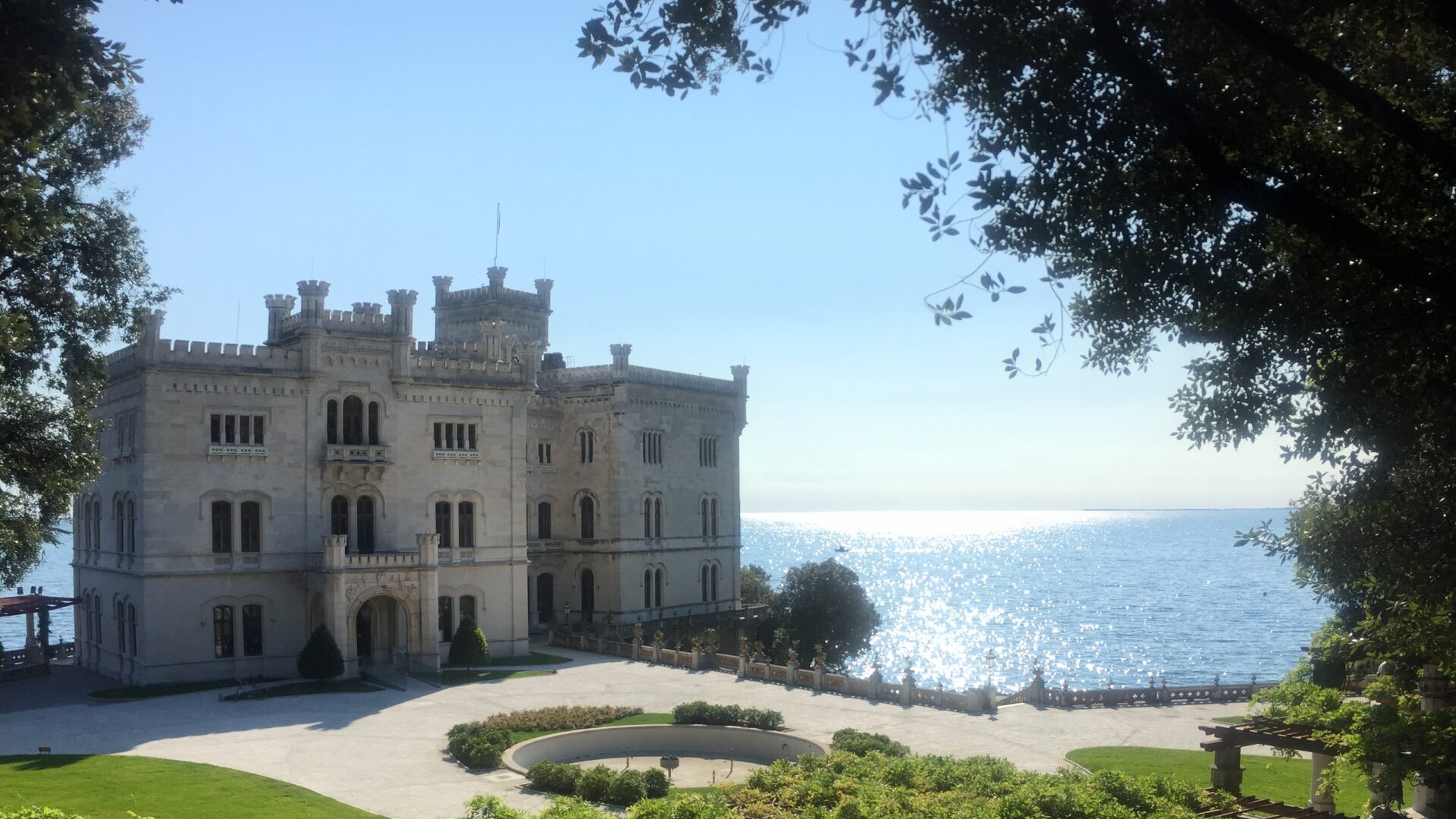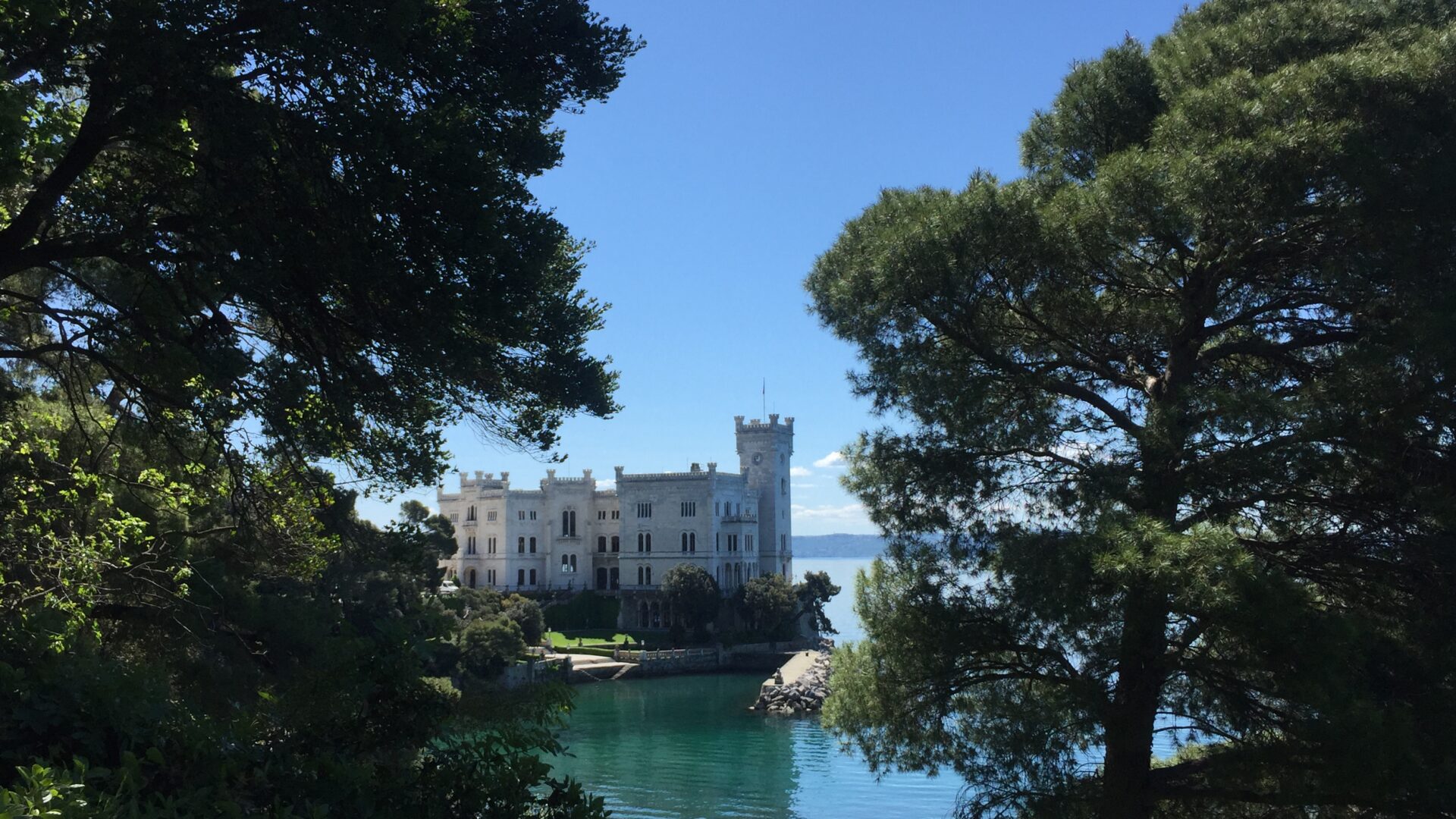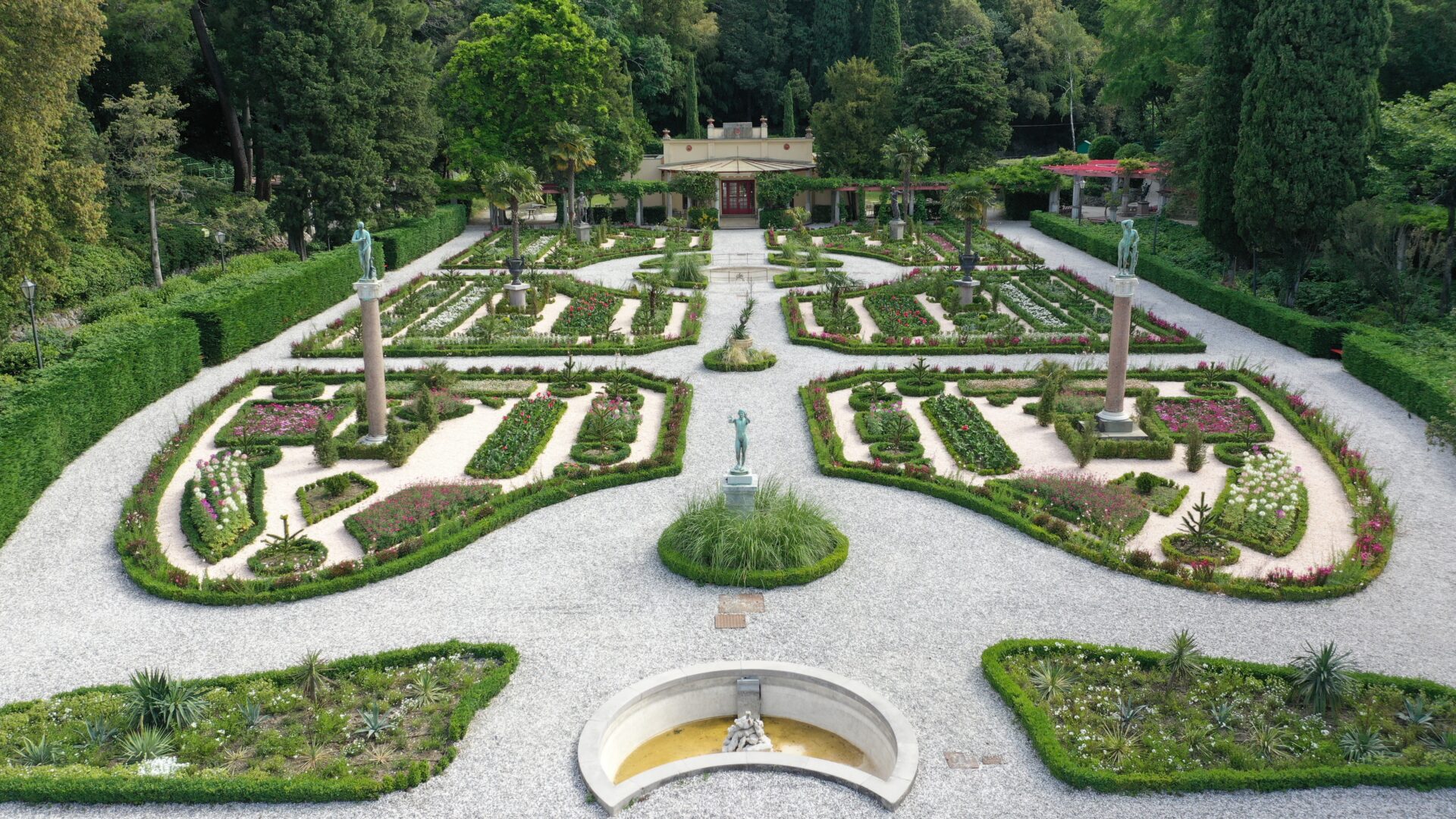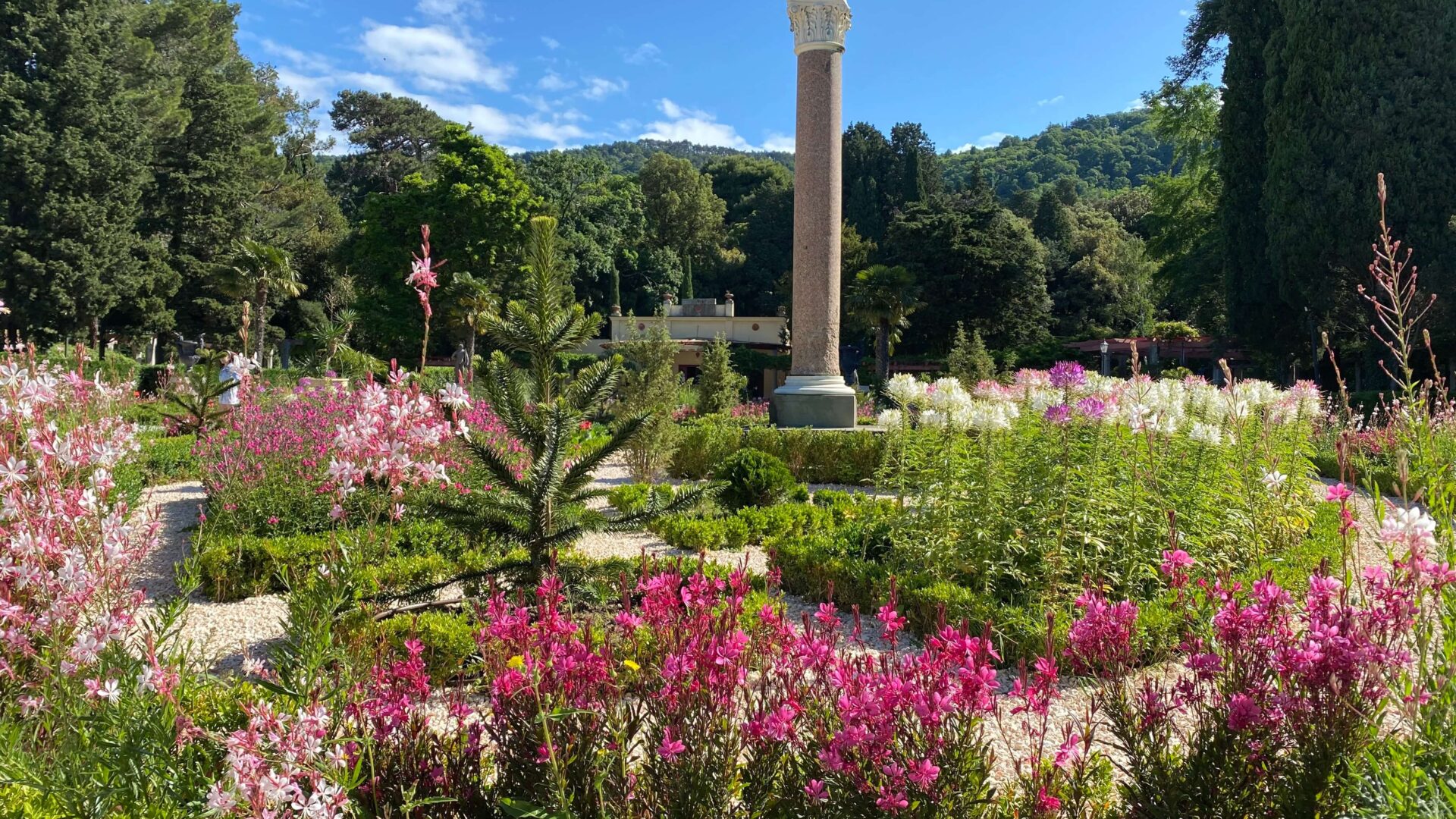 Click on the pics to discover each port city and enter its virtual museum