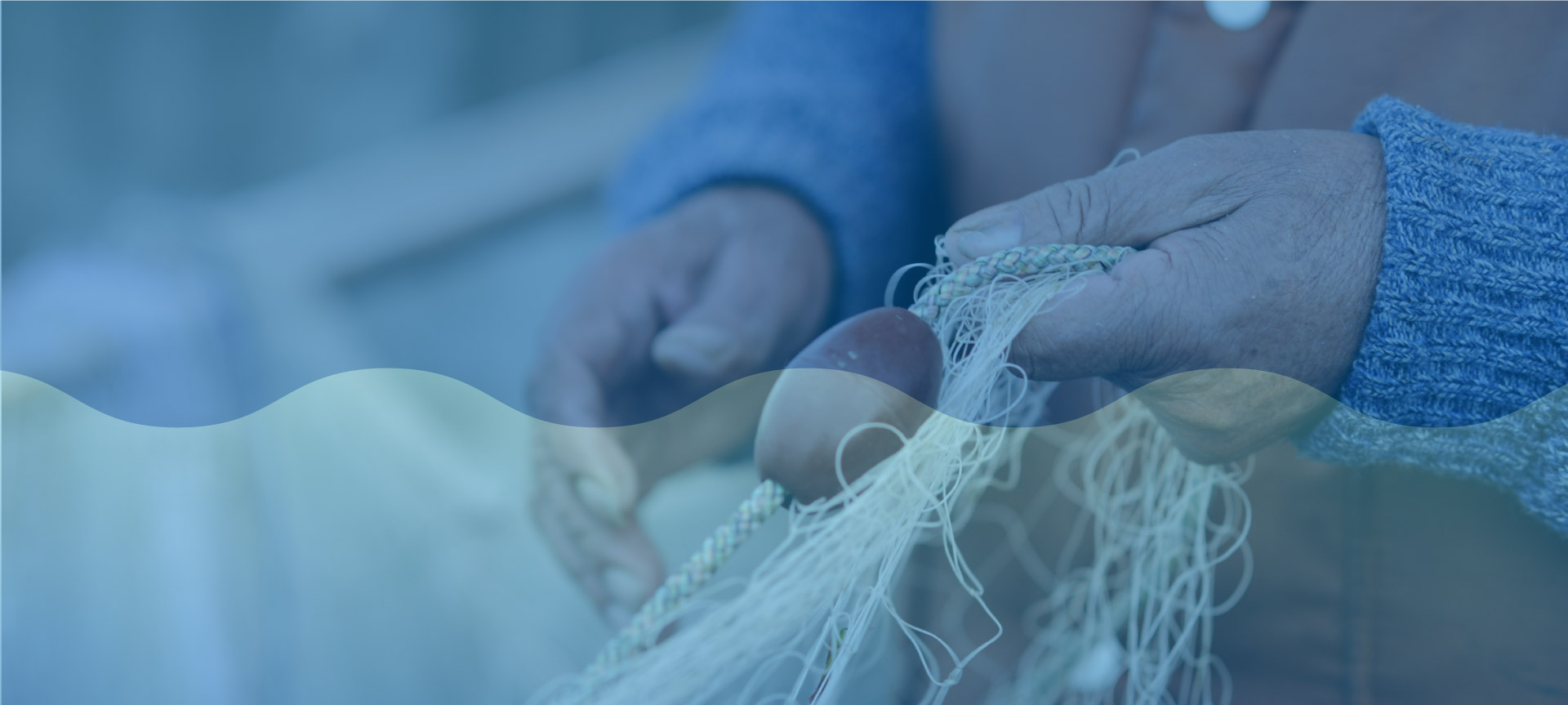 Traditions & Cultures
Knowledge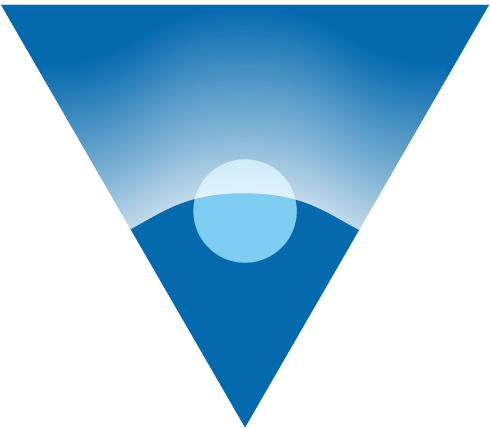 Venice
The Lagoon Fishing
Fishing is a millennial tradition, handed down from parents to children, particularly for Chioggia. Historically this included the women and girls of the family, active for example in net-making and mending.
Sources from as early as the 6th century AD report the almost exclusive resort to fishing as both food source and economic activity. Among the earliest boats, reputed for their robust and stable build, there were the tartane, developed from the 14th century as sailing and fighting ships, and the sardellere, used almost exclusively in the sardine fishery. In the 19th century the lighter and smaller bragozzo became the vessel of choice, given the lower maintenance and operating costs and so increased profits. With a crew of four instead of eight, there could be more risk in operations but also larger personal shares from the same quantity of catch.
In 2021-2022, the Museum of Natural History mounted an unusual exhibition evidencing the essential relationships of man and water characterising Venice and Chioggia since the very earliest days. "Fishing in the Lagoon" featured an exceptional collection of models of fishing boats and equipment made by the artisan Angelo Marella of Chioggia, commissioned in 1881 by Count Alessandro Pericle Ninni, a Venetian naturalist and scholar of folklore, linguistics and ethnography, operating at the behest of the Ministry of Agriculture of the Kingdom of Italy.
The collection, first displayed at the International Exhibition of Fishing in Berlin, then became a valued part of the museum collections, but needed restoration before it could return to recounting the details of fishing by the historic inhabitants of the Venice lagoon.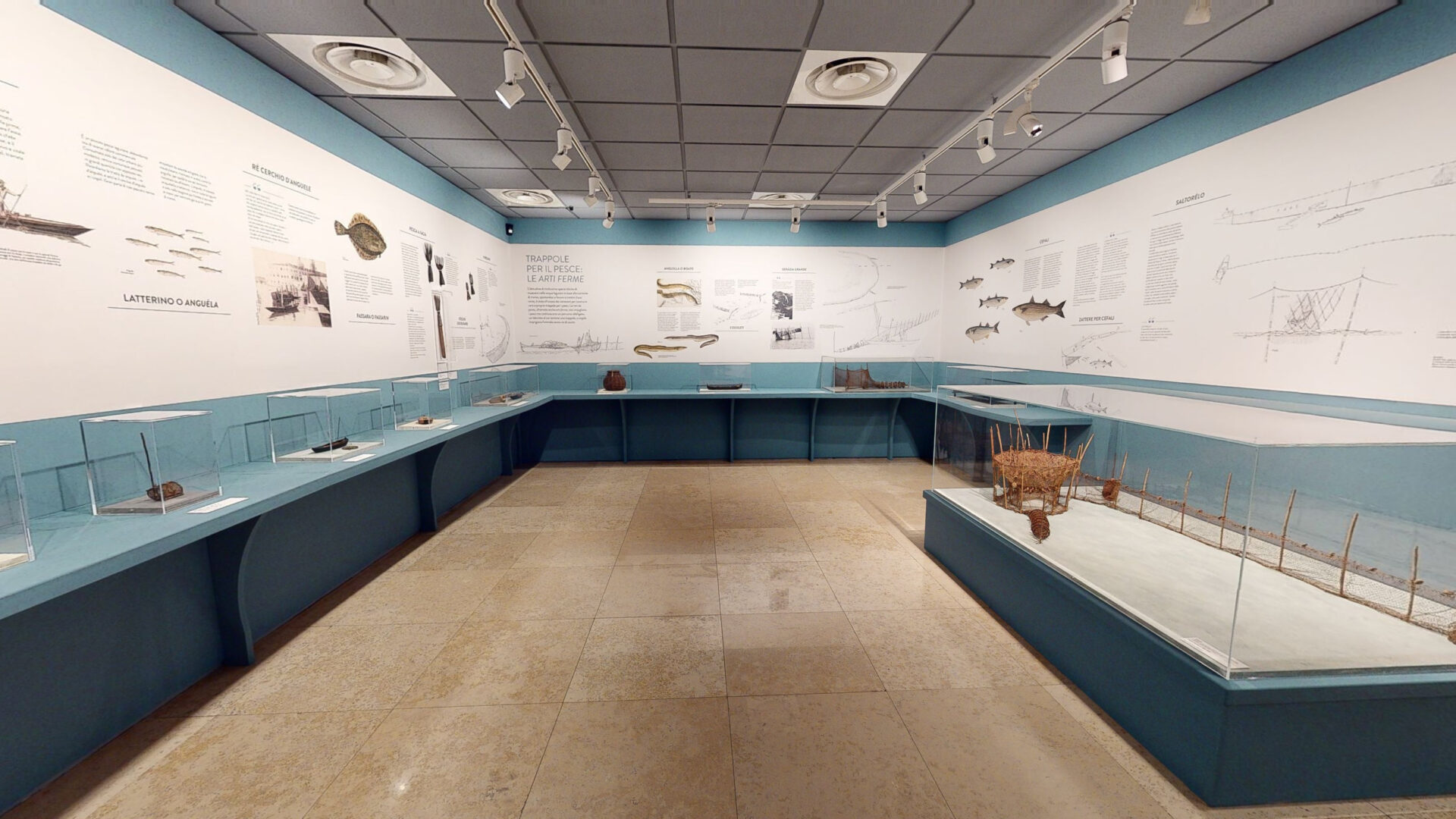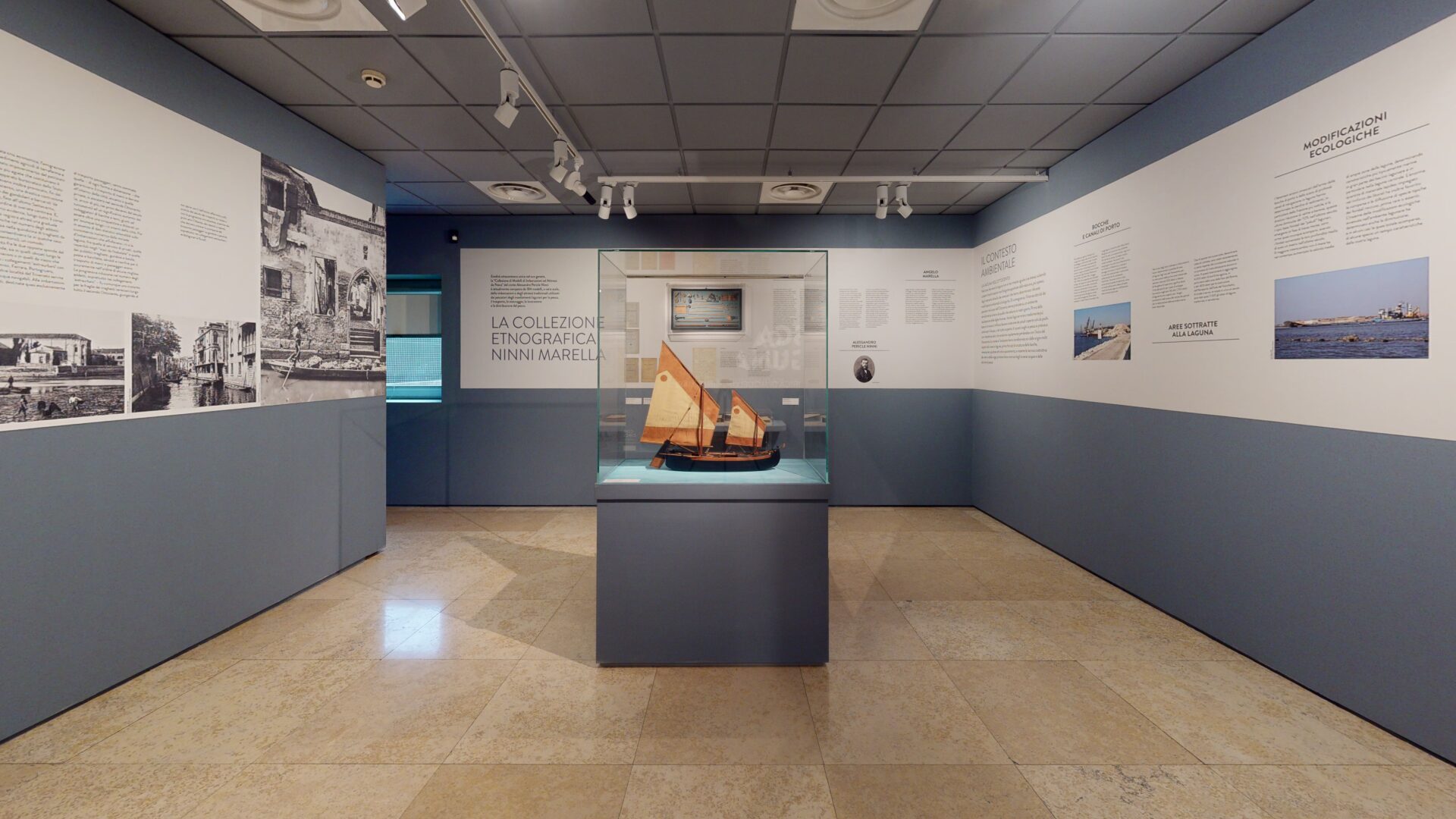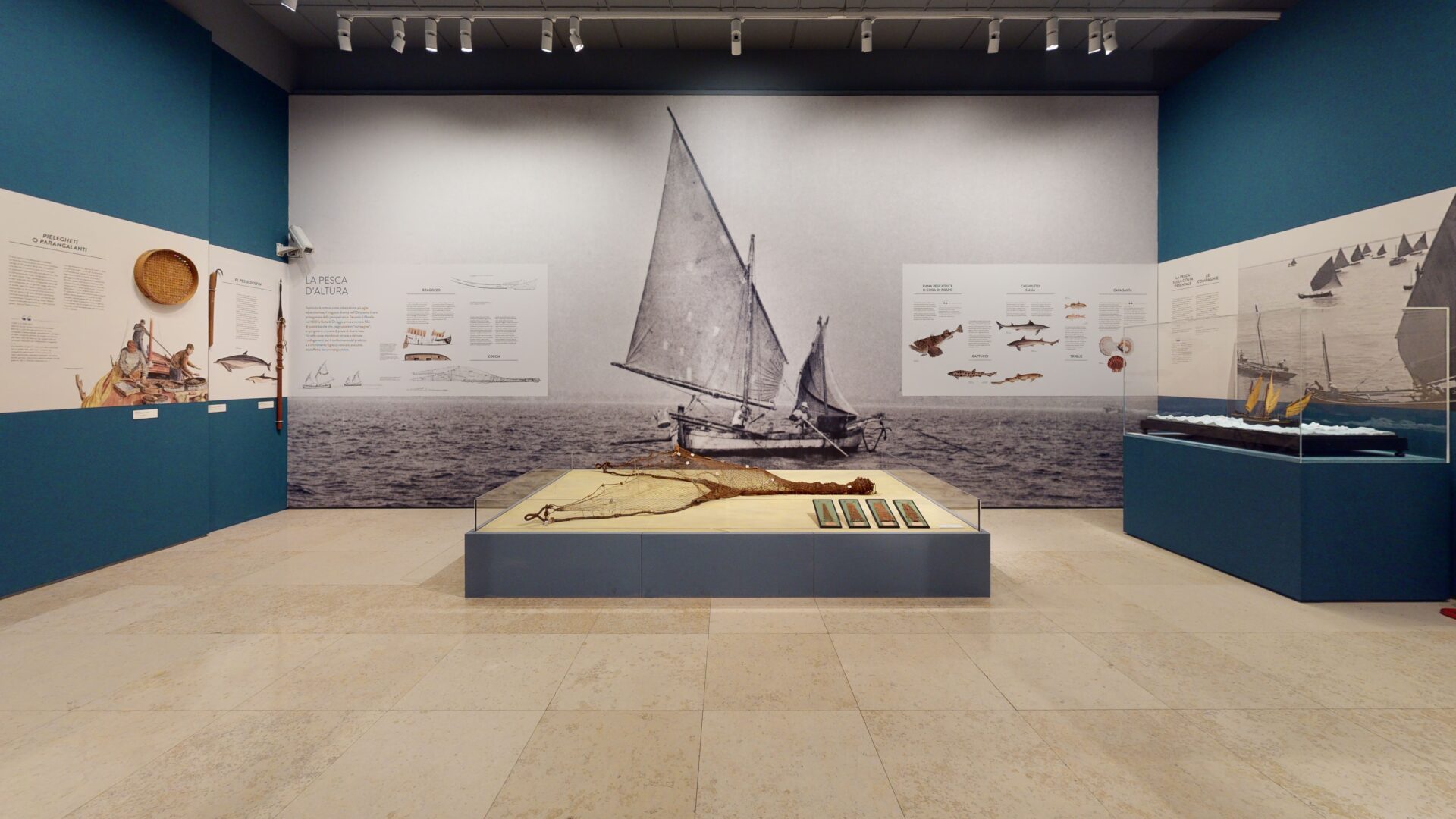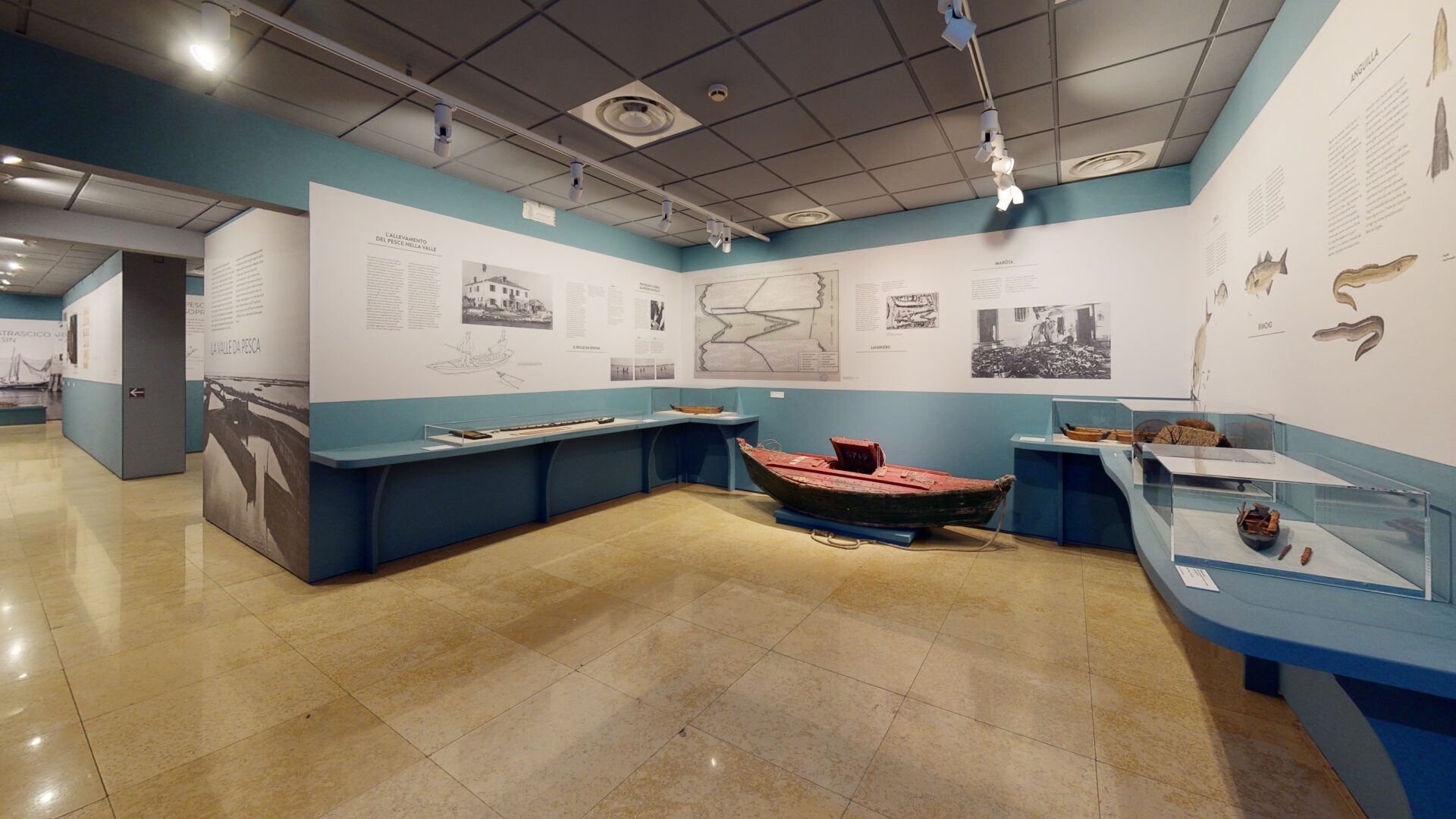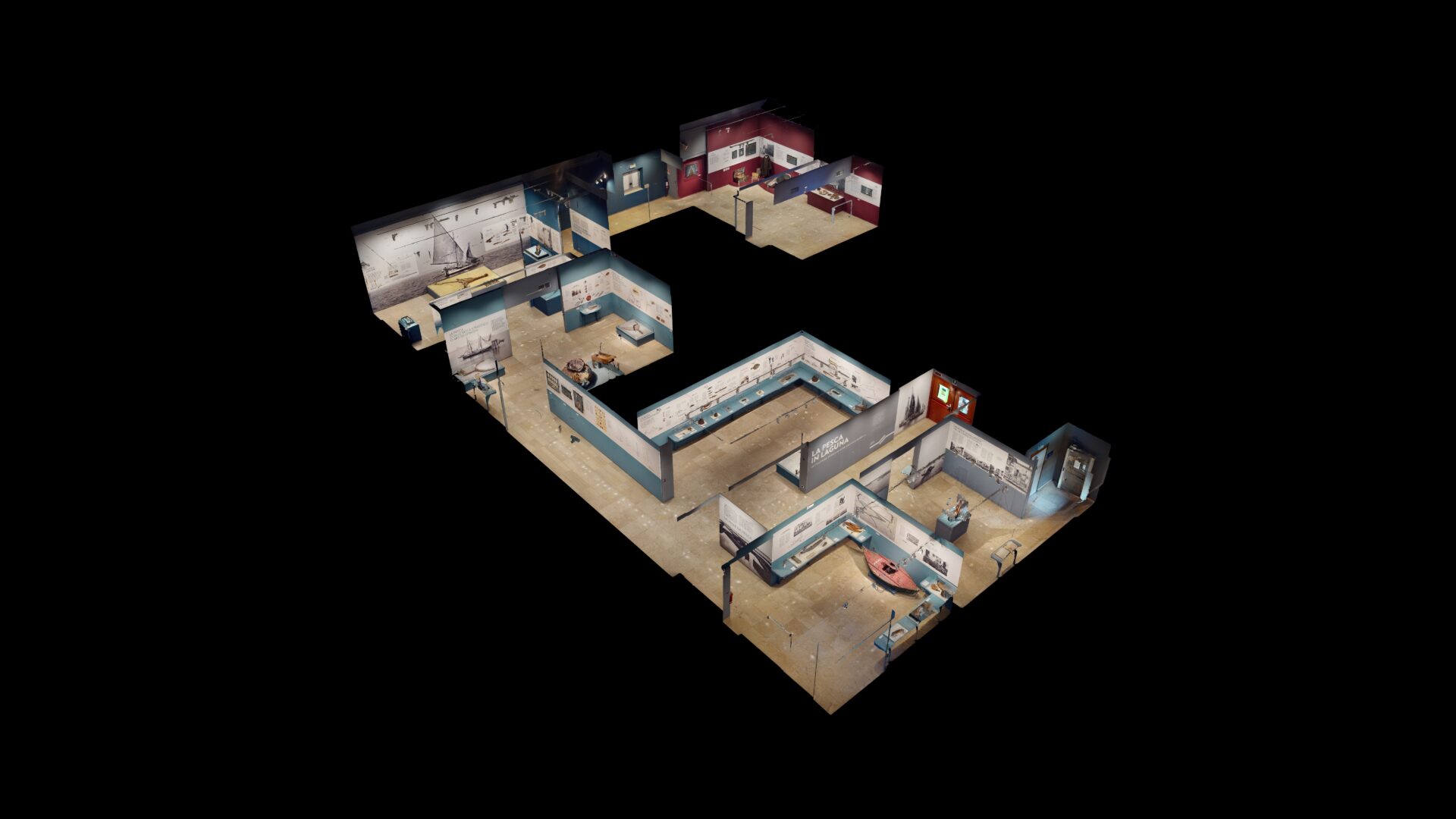 Click on the pics to discover each port city and enter its virtual museum