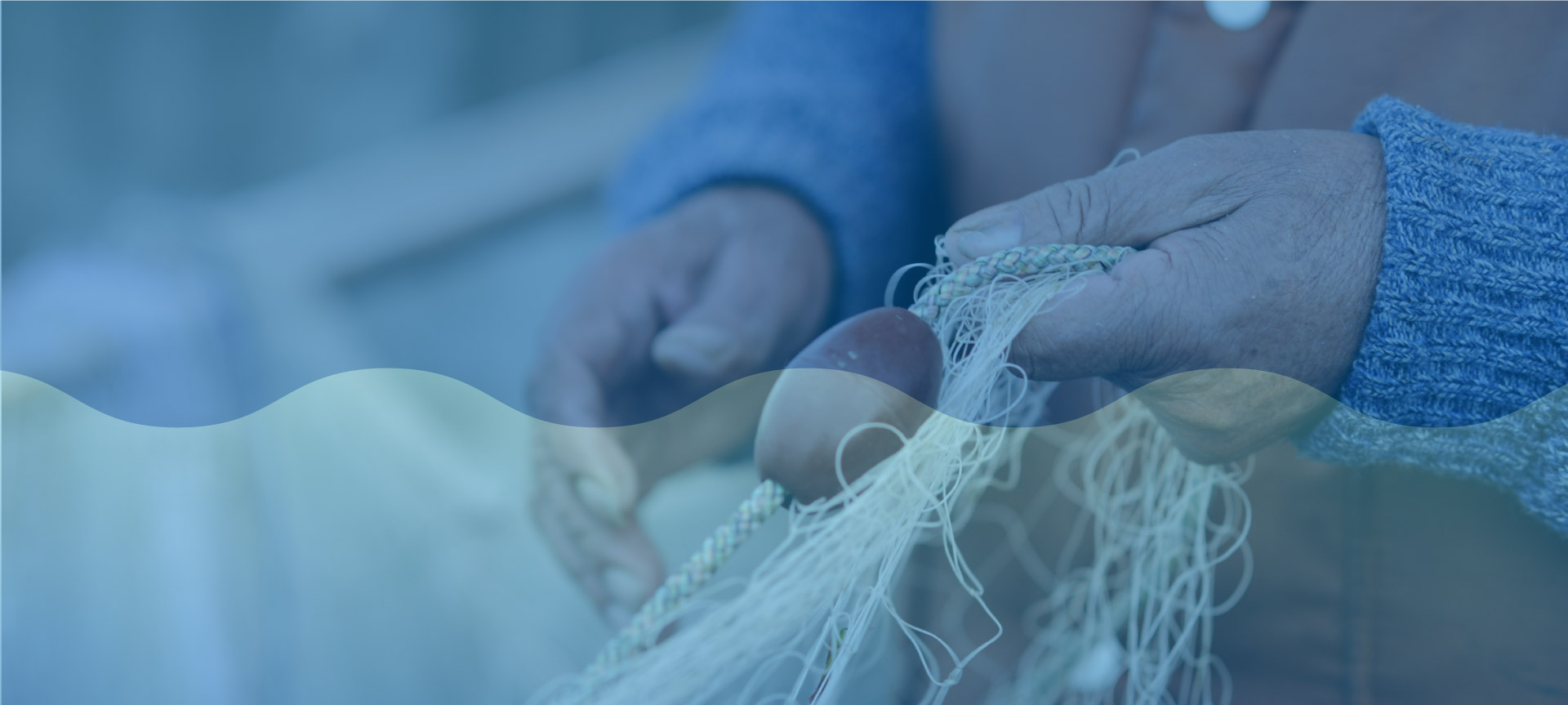 Traditions & Cultures
Life Style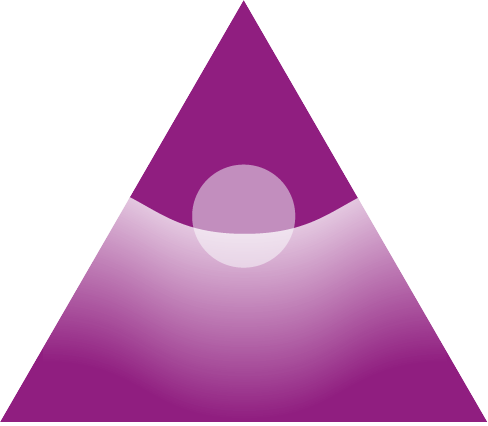 Ancona
IT'S NOT GOOD, IT'S DELICIOUS!
Moretta or turchetto?
It's a typically Italian dispute, like Coppi vs Bartali, Milan vs Inter, white wine vs red. For centuries, people who work on the sea in the Marche region have used spiked coffee to keep warm. The recipes are all similar and yet different: scented and fragrant, with rum, anisette, a generous amount of sugar and a touch of lemon zest. The dispute doesn't focus solely on ingredients and amounts, but also on the brand of single ingredients. Rum, sure, but which one? Anisette, of course, but which brand? And so the debate flares up… Naturally this delicious drink should be sampled scalding hot, because the wind and the cold are piercing. This tradition goes by many names: the drink is called moretta in Fano, turchetto in Senigallia and Ancona, caffè del marinaio in San Benedetto del Tronto. Above all, it is a shared taste, not only aboard, but also in trattorie and taverns: it's a delicious brew appreciated in all the ports of the region. The recipe, as always, is a mystery with many personal variations, but the turchetto that represents them all is said to be the one made at Miscia's, a temple of Anconian cuisine.
Here is Miscia's recipe
Make the coffee in a moka pot. Pour it into a saucepan with an equal amount of good rum and add one heaping spoon of sugar. Add 3-4 very thin slivers of lemon zest.
Bring to a boil, then lower the flame and cook for about 2 minutes. Remove from heat. Take a spoonful of the liquid and use a match to set it on fire, then carefully use the lit spoon to set fire to the entire contents of the saucepan. Use a wooden spoon to stir the liquid and let the alcohol evaporate. When the flames are extinguished, serve in a glass with a lemon zest.
Moscioli
The Marche region is a land where worlds come together and fortunate neologisms are born. The most famous of these neologisms, coined by the extraordinary mind of Giorgio Fuà, is the figure of the metalmezzadro (or metalcropper), a hybrid on which much of local history is founded, and thanks to which the region is one of the most developed manufacturing centres in Europe. The metalcropper was capable of combining farm work and craftsmanship, ensuring a mastery of competences and a knowledge of the cultural context, a physical and spiritual connection with the original community, and a creation of values. Different albeit similar, in the late 1900s the farmer-fishermen of Ancona would go out on row boats called batane to harvest mussels (moscioli in the local dialect) to bolster the earnings that came from farming small parcels of land in the hamlets of Pietralacroce, Poggio, Varano, Massignano, reaching as far as the township of Sirolo. At the time, fishing was very limited and mussel colonies were mostly found on the Trave and on a few other submerged rocks along a small portion of the coast. Many of these activities, which also represented a moment of social bonding and the preservation of local memory, were at the root of the extraordinary experience of the caves, with people climbing down the cliff for decades, along steep paths, descending from the fields to the sea. The harvesting of wild moscioli, which aren't the same as regular mussels, is the setting for a wealth of stories, adventures, storms, diving, dazzling horizons, and delicious recipes. So farming was soon coupled with fishing, and finally with making and serving food. People who really love these mussels cook them very lightly right off the boat: it's a bounty of scents of seaweed and sea. Traditionally, they're roasted. Connoisseurs prefer them on spaghetti with a touch of wild fennel. Since 2004, the wild Portonovo moscioli have been included in the Ark of Taste by the Slow Food movement. They're a must have, an object of desire, one of the delicacies of the Marche region that the whole world craves. They are a special product that has taken on a symbolic significance, an icon of the Marche cuisine and hospitality, a literary and communal subject, as Antonio Attorre reminds us in Pescatori, cuochi, contadini, Affinità Elettive Edizioni.
Ancona-style stockfish 
It's not just good, it's delicious. It is to Ancona as sachertorte is to Vienna, panettone to Milan, pizza to Naples. The roots of this staple of taste and identity lie in landscapes, trade, and exchanges. It then branches out to houses, trattorie, cooking competitions, and food and wine guide books, becoming the icon and symbol of the community to which it belongs. And this is why the Accademia dello Stoccafisso all'Anconitana was founded in Ancona, with a charter and programmes for the advertisement, enhancement, and tutelage of the orthodoxy of this ritual. In its philological version, the stockfish is set on a cane mesh and cooked for a very, very, very, very long time in freshly milled oil and white wine. The rule is: don't touch it, don't move it, let it settle. For this typical dish you have to use "Ragno" quality stockfish, possibly from the Lofoten Islands, in keeping with the tradition according to which ships from Ancona would travel as far as the cities of the Hanseatic League, sail up the Norwegian fjords, unload their cargo, and fill their hold with the precious stockfish so as not to return empty handed.
Here is the original recipe for 4 people.
Ingredients
1kg of prime quality pre-soaked Ragno stockfish
5 washed and desalted anchovies
2 green celery stalks
1 medium sized onion
3 carrots
3 sprigs of rosemary
1/2 hg of desalted capers
1/3 litre of Verdicchio dei Castelli di Jesi wine
1 chili pepper (optional)
1hg of black olives
1kg of ripe cluster tomatoes
1kg of potatoes
1/2 litre of extra virgin olive oil
salt to taste
Method
Clean and cut the stockfish. Remove the central bone and arrange the pieces in a high-sided baking dish.
Chop together celery, carrot, onion, capers, anchovies and rosemary. Use half of this mixture to season the stockfish in the pan, add salt to taste and about half a litre of extra virgin olive oil.
Cut the potatoes into medium-sized wedges and use them to create a uniform layer with which to cover the stockfish completely.
Season with the remaining half of the chopped mixture and one finely sliced chili pepper (optional), salt to taste, and add tomato in pieces and olives. Cover completely with wine and cold water.
Cook on a low flame for about 2.5 hours, then place in oven for 1.5 hours at 130/140 °C. Remove from heat and let cool slowly. It is best eaten 12 hours after cooking.
Text: Cristiana Colli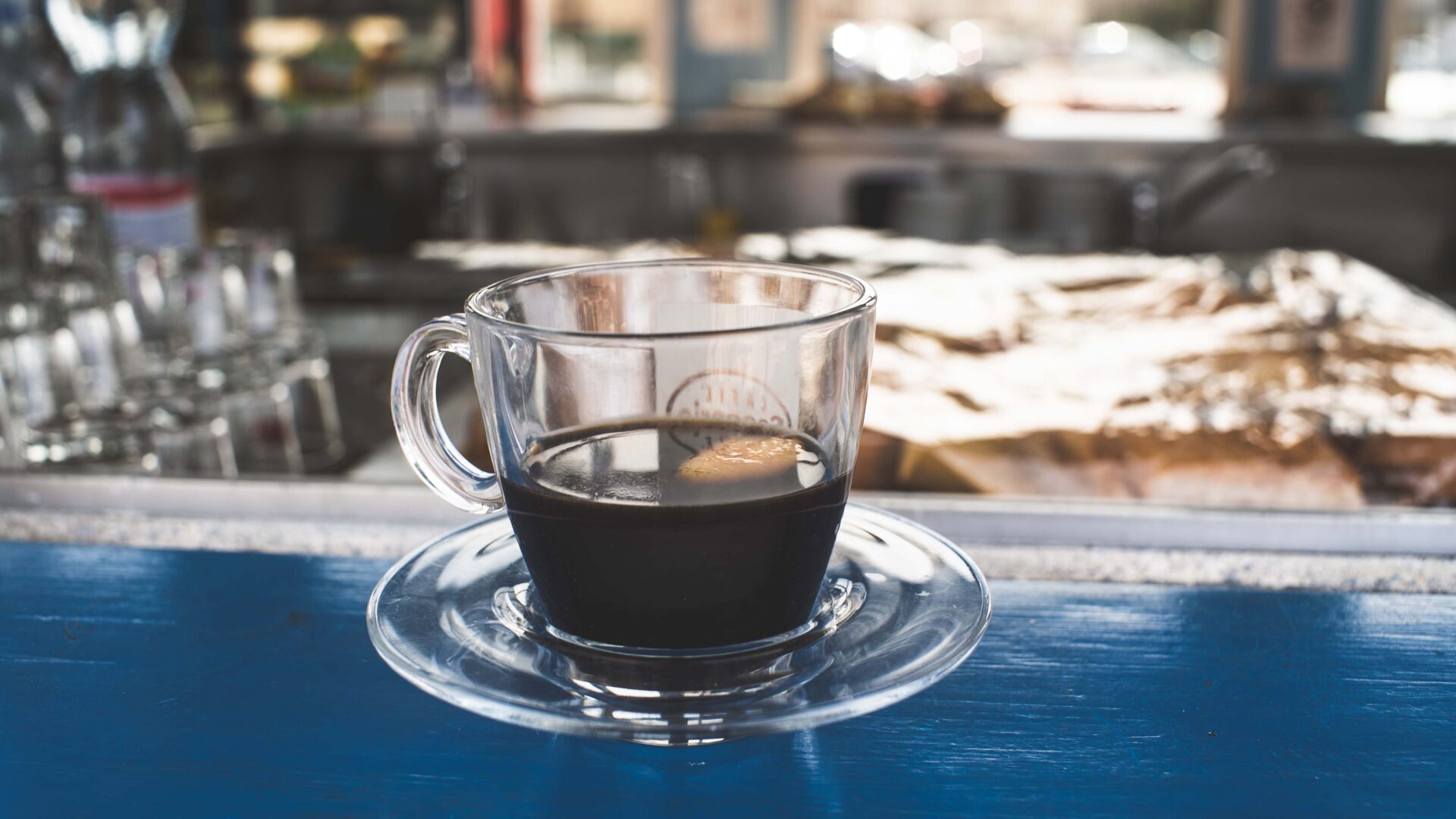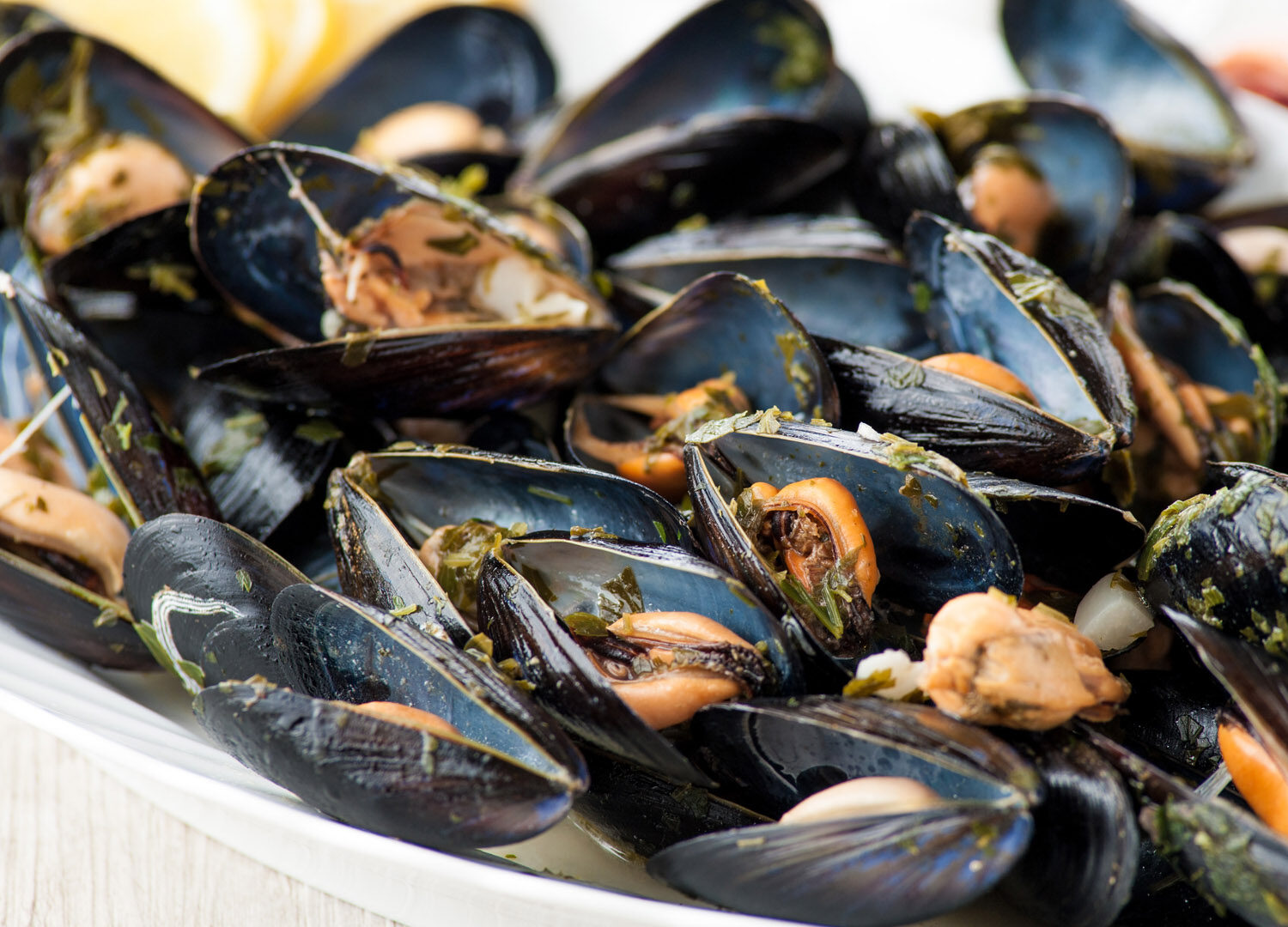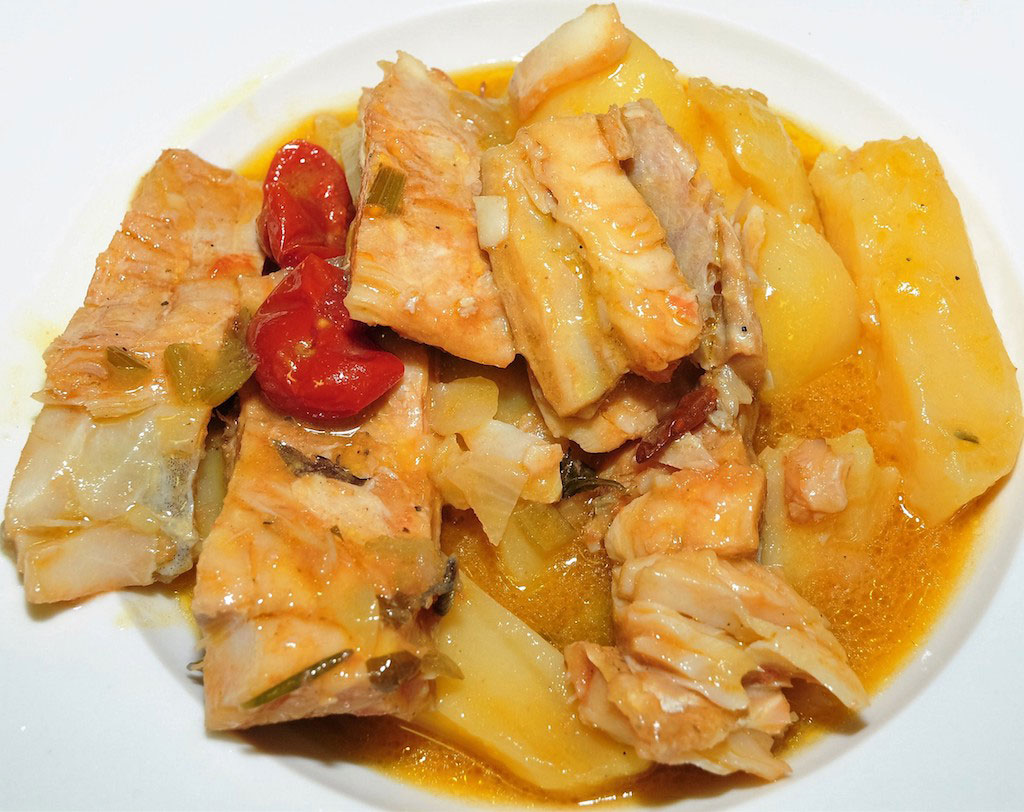 Click on the pics to discover each port city and enter its virtual museum